The man who started it all is coming back. After a week of speculations, it has been confirmed that Samuel L. Jackson is reprising his role as Nick Fury in Marvel's first female-led superhero movie, Captain Marvel. 
Jackson's role was the one who originally introduced fans to the wider Marvel Cinematic Universe way back in 2008 when he appeared on Iron Man. Since then, he has been the key connective tissue for the various superhero titles. However, his role has been diminished a bit, not making any appearance since Avengers: Age of Ultron in 2015.
Over the weekend, there was some solid gossip that the actor will star in Brie Larson's film. At that time, it couldn't be verified but now we finally have a confirmation, courtesy of Deadline. The publication just reported that they've heard "it's true that Jackson will be making an appearance in the movie."
Nick Fury's Role
Since plot details for Captain Marvel are being kept under wraps for the time being, it's difficult to determine how large Fury's part is. What's certain is only that Jackson will be there in some capacity and that he film will be an origin story for its namesake. Screenrant suggests perhaps Fury's role is to help Carol Danvers make the transition from "normal" person to an individual with superpowers.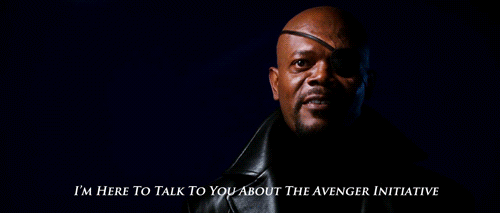 Whatever the case is, it's exciting to know that Fury's making an appearance. This would reunite Jackson and Larson after starring in Kong: Skull Island earlier this year. They also worked together in the actress' directorial debut, Unicorn Store, which has yet to debut in theaters.
Currently, Marvel has not commented on the development yet, but there should be official word on the matter soon. The studio has a Hall H panel at the San Diego Comic-Con (SDCC 2017). Hopefully, there will be some new details unveiled there.
Captain Marvel is scheduled for release on March 8, 2019.
Also Read: Spider-Man Homecoming: More Captain America Scenes Possibly In Blu-Ray Release, Says Director